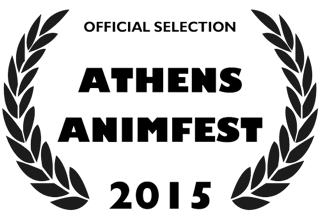 David & Dax False Reality was screened in Athens, Greece at Athens Animfest 2015!
David & Dax False Reality is a traditionally animated/live action short film comedy. Two friends, David and his cartoon pal Dax, come up with a plan to get their film work recognized. Their plans go awry when Dax is confronted by an animated reality star, Infection. The two must escape Infection's clutches because just one touch could turn anyone as shallow as she is. After a number twists and turns the two find themselves confronted by many different animated reality star parodies.
Check out some of my other videos. Like How to Draw Dax and One-Point Perspective
This is my first short film from 2008. It is also, the first appearance of Dax Frogalino.
©David McBride 2017. All rights reserved.